The Evolution of Mega Home Centers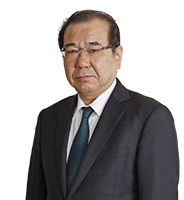 Since the company was founded in 1975, we have upheld the corporate philosophy of "Our customers' delight is our (the company's) delight" and strived continuously to innovate and to grow. We have thought exhaustively about the question of "What can we do to make our customers happy?" and have constantly expanded the scale of our stores and added new products and services in the hope of meeting the needs of as many customers as we could. Some of our stores are so huge (more than a dozen hectares in area) that they have been described as "lifestyle theme parks." Nevertheless, these stores did not spring up overnight. They have evolved over a long period of time as we sought to satisfy our customers and fulfil their dreams.
Our aim has always been to be "the best store in the area." The "best store in the area" that we aim to be is one that does not offer the same, standardized products and services in every store, but instead listens to the voices of the customers in the area where the store has opened and puts effort into pursuing greater convenience for those customers. Five of our stores have been in business for more than thirty years, and we believe that those stores are the best stores in their respective areas precisely because they have been supported by their customers over many years.
The Joyful Honda Group has five companies. Joyful Honda Co., Ltd. is at its core, supported by its subsidiaries, Smile Honda Co., Ltd., which is in the home renovation business, Honda Sangyo Co., Ltd., which sells arts and crafts supplies, Joyful Athletic Club Co., Ltd., which operates sports clubs, and Joyful Shaken and Tire Center Co., Ltd. (non-consolidated subsidiary), which performs shaken mandatory vehicle inspections and services and sells and fits tires and other automotive essentials. Amidst an ever-changing society and diversifying lifestyles, these five companies will work together, taking advantage of all of their combined capabilities, to realize more convenient, more enjoyable lifestyles.
Kenichiro Yagasaki
President and Chief Executive Officer
JOYFUL HONDA CO., LTD.